The advantages of UV disinfection lamps applied to public transportation systems, the prospect of UV lamps
Public transportation systems such as buses and subways are the main means of travel in cities and the most densely populated means of transportation for mobile people. With the onset of the fall and winter seasons, China faces the double test of preventing the spread of the new crown epidemic and influenza. As the most densely populated public transportation means per unit of time and per unit of area, bus and subway passengers have the potential to easily cross-infection with various infectious germs and viruses in the air conditioned cars that are more airtight. The daily disinfection of public transportation is particularly important. At present, UV disinfection lamps used in public transportation systems have the advantages of energy saving and emission reduction, efficient sterilization, odor removal, etc. In short, UV lamps are very obvious advantages in stopping the spread of viruses.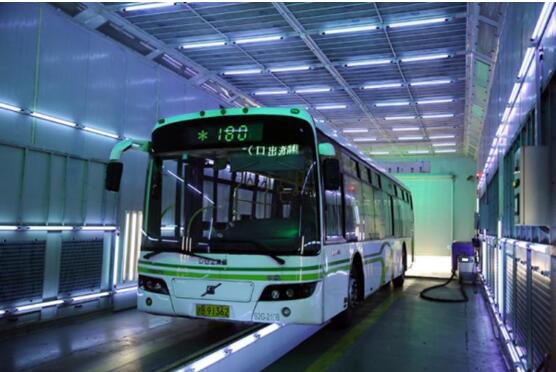 As the country's first major city, Shanghai bus took the lead in introducing ultraviolet disinfection technology, through the introduction of ultraviolet disinfection lamps to create "bus ultraviolet disinfection workshop", the city bus group owned by the operation, maintenance and repair of vehicles for dead-end disinfection.
Shanghai bus group related sources revealed that, before the new crown epidemic period, Shanghai bus disinfection mainly rely on "manual wipe, spray disinfectant" mainly, which to a certain extent to the vehicle maintenance staff brought risks. The use of UV disinfection lamps to create a "disinfection workshop" can make full use of the advantages of closed dust-free can quickly disinfect the bus from inside to outside thoroughly; UV disinfection lamps not only improve the efficiency of maintenance staff overhaul, while greatly improving the efficiency of bus disinfection, most importantly, to provide passengers with more peace of mind riding environment. We found that after this new crown epidemic, short-wave ultraviolet lamps have been more widely used popular.