What are the common misconceptions about the use of UV sterilizers?
It is well known that UV is a broad-spectrum and efficient disinfection method that has a very good inactivation effect on bacteria, viruses and chlorine-resistant protozoa.
Moreover, UV disinfection does not produce disinfection by-products (DBPs) and does not change the pH value and taste of water. As a result, UV disinfectors are being used more and more.
Although UV disinfection equipment is good, but in the actual use of the process, some improper use, will not only affect the life of the product and the use of the effect, more serious may cause injury to personnel.
01 - Frequent start-up of UV disinfectors
For customers who use UV disinfection equipment at the beginning, they may think that they can turn on the equipment when they need it and turn it off when they don't need it, which will make the lamp last longer.
The UV lamp is a gas discharge lamp, each start will cause a shock to the filament, which will lead to the spattering of electronic powder on the filament. Frequent start-up will make the loss of electronic powder faster than the speed of filament damage, resulting in a shorter UV lamp life.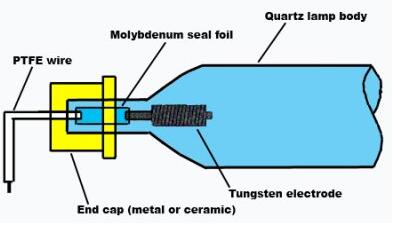 02 - No lamp maintenance and replacement
Some friends think that as long as the UVC lamp can still light up, it proves that the water body can still be disinfected and sterilized.
In fact, not, the principle of germicidal UVC mainly relies on UVC wavelengths on microbial DNA, RNA caused by irreversible damage. Each microorganism has its own specific UVC kill, death dose standard, the dose is the product of irradiation intensity and irradiation time {K (germicidal agent amount) = I (irradiation intensity) t (irradiation time) }.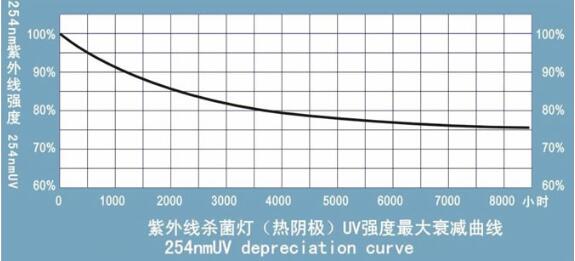 03 - Temperature influence
Temperature is a condition factor that is often overlooked, the temperature will have a certain effect on the intensity of UV radiation. Too high or too low a temperature will reduce the intensity of radiation. Generally within the range of 20 to 40 degrees UV radiation intensity is the largest and stable, and can achieve the most ideal disinfection effect.
Therefore, when using, be sure to pay strict attention to the temperature of the water body not to exceed the temperature range of 5 ~ 60 degrees. Once exceeded, it will lead to treatment results that do not meet the expected requirements.
04-Relative Humidity
Relative humidity mainly refers to the external environmental humidity when the UV disinfector is working. If the humidity is higher than 85%, the equipment may have electrical safety accidents, such as leakage, component failure, etc., causing potential safety hazards. Special attention should be paid during the humid rainy season or the exchange season when the temperature changes suddenly.