uv light uv disinfection uvc cleanair HVACsolution health
A UV light is an important part of your HVAC system. It helps to kill bacteria and keep your home or office healthy and clean.
If you're in the HVAC industry and eager to learn more about these UV light products, please reach out. By incorporating our advanced UV light solutions into your business, you can experience a multitude of benefits:
✅ Enhanced Air Quality: Our UV light technology effectively neutralizes harmful bacteria, viruses, and other airborne contaminants, ensuring a healthier indoor environment for your clients and employees.
✅ Cost Savings: By reducing the presence of microbial growth within HVAC systems, our UV light solutions can help improve energy efficiency, extend equipment lifespan, and minimize maintenance costs.
✅ Business Growth: Offering UV light solutions as part of your HVAC services can be a valuable differentiator, attracting health-conscious customers and setting your business apart from competitors.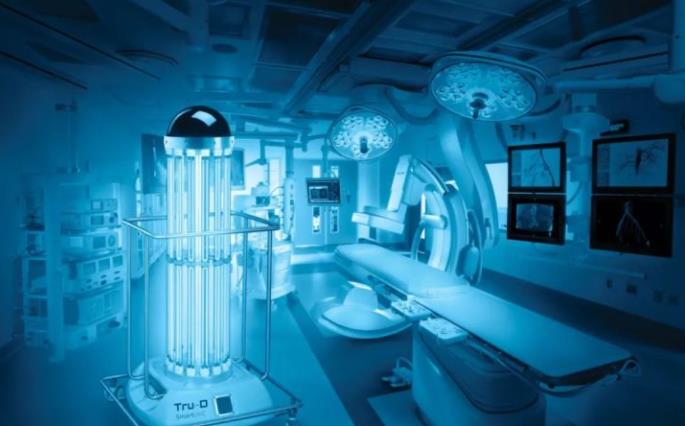 The working principle of UV lamps is the use of UV light sources released by the UV inactivate bacteria, viruses, to achieve sterilization effect. At present, there are two main types of UV light sources: gas discharge light sources and solid-state light sources.
Gas discharge light source, we have been able to buy in the market for UV lamps, mainly "high-pressure mercury (mercury) lamp" and "low-pressure mercury (mercury) lamp" two. The former is mostly applied in the way of larger size lamps, high power but expensive and short life; the latter is mostly designed as a complete product with a smaller size of the light tube. The working principle of both is the same as fluorescent lamps, both are filled with mercury vapor in the lamp, and generate UV light by energizing the mercury atoms in the tube. UVC UV at 254 nm and UVD UV at 185 nm are generally produced mainly. Therefore, the existing UV lamp products on the market are mainly divided into "with ozone function" and "without ozone function" two types.
Solid-state light source, it refers to UV-LED light source, is the most advanced, but also the development of the largest prospects for advanced ultraviolet light source technology, within the category includes UVA, UVB, UVC three. Among them, UVA-LED is mainly used in curing, anti-counterfeiting, detection and other fields, UVB-LED is mainly used in medical, plant growth, food preservation and other fields, only UVC-LED is applied to air, water purification sterilization and disinfection of object surfaces in various scenes and other fields.
In comparison, UVA-LED research and development and technical threshold is low, the industry started earlier, has been listed on the product range, UVB-LED and UVC-LED development time is shorter, the technical threshold is higher, at this stage is still in the initial stage, low capacity, high cost, less product range. However, due to its small size, robustness, durability, low power consumption, energy saving and environmental protection, UVC-LED has outstanding comprehensive advantages and has been recognized by the industry as the best alternative technology route to high and low pressure mercury lamps, but also as the mainstream of UV disinfection product innovation, for a large number of small portable "black technology" disinfection equipment It has also been recognized as the mainstream of UV disinfection product innovation, opening up a new market for a large number of small portable "black technology" disinfection devices.
Consumer product manufacturers can flexibly configure UVC-LED components in modular "chip" form according to the efficacy needs of various products, and embed them in products in an "array design" to create a variety of products that can The UVC-LEDs are embedded in products in an "array design" to create a variety of "self-sterilizing" items - products that sterilize everyday items such as portable smartphones, tablets and keyboards; toothbrushes that sterilize themselves when placed in the toothbrush holder; baby bottles that automatically sterilize water at the push of a button; etc. The future of UVC-LED in the consumer goods market is almost limitless and will have a profound impact on public health over the next 5-10 years.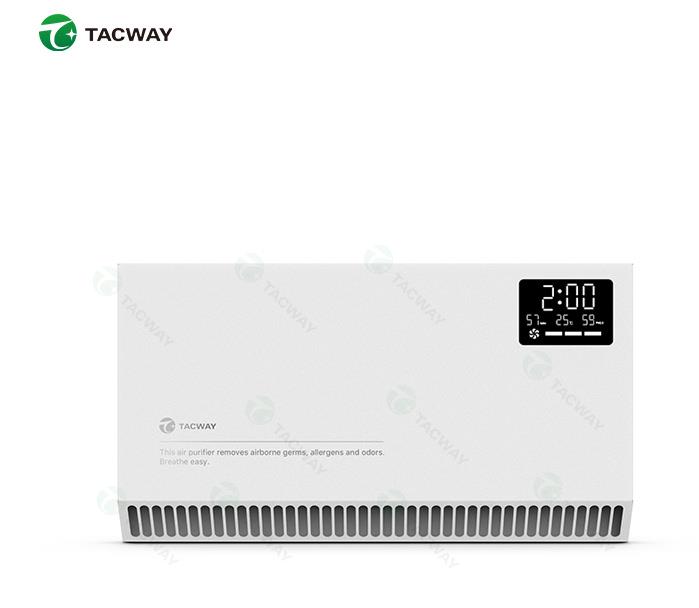 UV-LED Industry Development
Although UVC-LED disinfection technology has been gradually entering medical, water treatment and other related professional applications since 2010, it has not been marketed on a large scale until this global pandemic outbreak. According to a professional research report released by UV-LED in January this year, the global UV-LED market size in 2019 is about $2.74 billion, up 31% year-on-year; the global market is expected to continue to grow by about 30% from 2020-2024, and the market size will reach more than $10 billion by 2024.
For example, the module is installed in a drinking water tank to disinfect water and tank walls, inactivating bacteria, viruses and other microorganisms by emitting UVC radiation, while reducing unpleasant odors that accumulate in the equipment. Because of its compact size, it is very suitable for integration in refrigerators, air conditioners, air humidifiers, air purifiers, coffee machines, ice machines and other types of home appliances that are closely associated with air and water, where traditional mercury discharge lamps cannot be placed. In the sterilization of various objects and spaces in close contact with people, this module has a broader application prospect, not only for airplanes, high-speed trains, buses and other transportation, but also in factories, offices, supermarkets, bank branches, theaters, schools and other public scenes and public restrooms.
Contactless disinfection
The important difference between UV light disinfection and chemical disinfection is the implementation process - the latter has odors and fumes that non-disinfected personnel without protective equipment will naturally avoid; whereas when the former is turned on, almost all people exposed to UV light often do not feel it at first, and by the time they feel uncomfortable, they have already caused harm. Therefore, whether it is "commercial" or "residential", the primary principle is to ensure that all UV lamps are absolutely "no contact" with the human body when they are activated for disinfection. Moreover, when UV is used for commercial disinfection, it is particularly important to regulate and innovate the system management.
Third party service based system innovation
Before the epidemic, in sterilization, many medical institutions in developed countries have adopted or partially adopted the professional services provided by third-party medical sterilization platforms, through the centralized procurement of equipment and disinfectants used in chemical disinfection, materials used in UV disinfection of gas mercury lamp light tubes or UV-LED deployment, standardization of sterilization operations and strict management of the whole system, so that sterilization services to achieve high cost performance.
For the long post-epidemic era ahead, UV-LED and other advanced modular UV product systems deployed in various indoor public spaces for regular and quantitative disinfection will become increasingly popular, and even become a "rigid" demand for public spaces after the end of the epidemic.
Shenzhen Tacway Technology Co., Ltd specializes in deep UV lamp, uv air purifier, welcome to contact us at any time to get the latest advice and quotes!